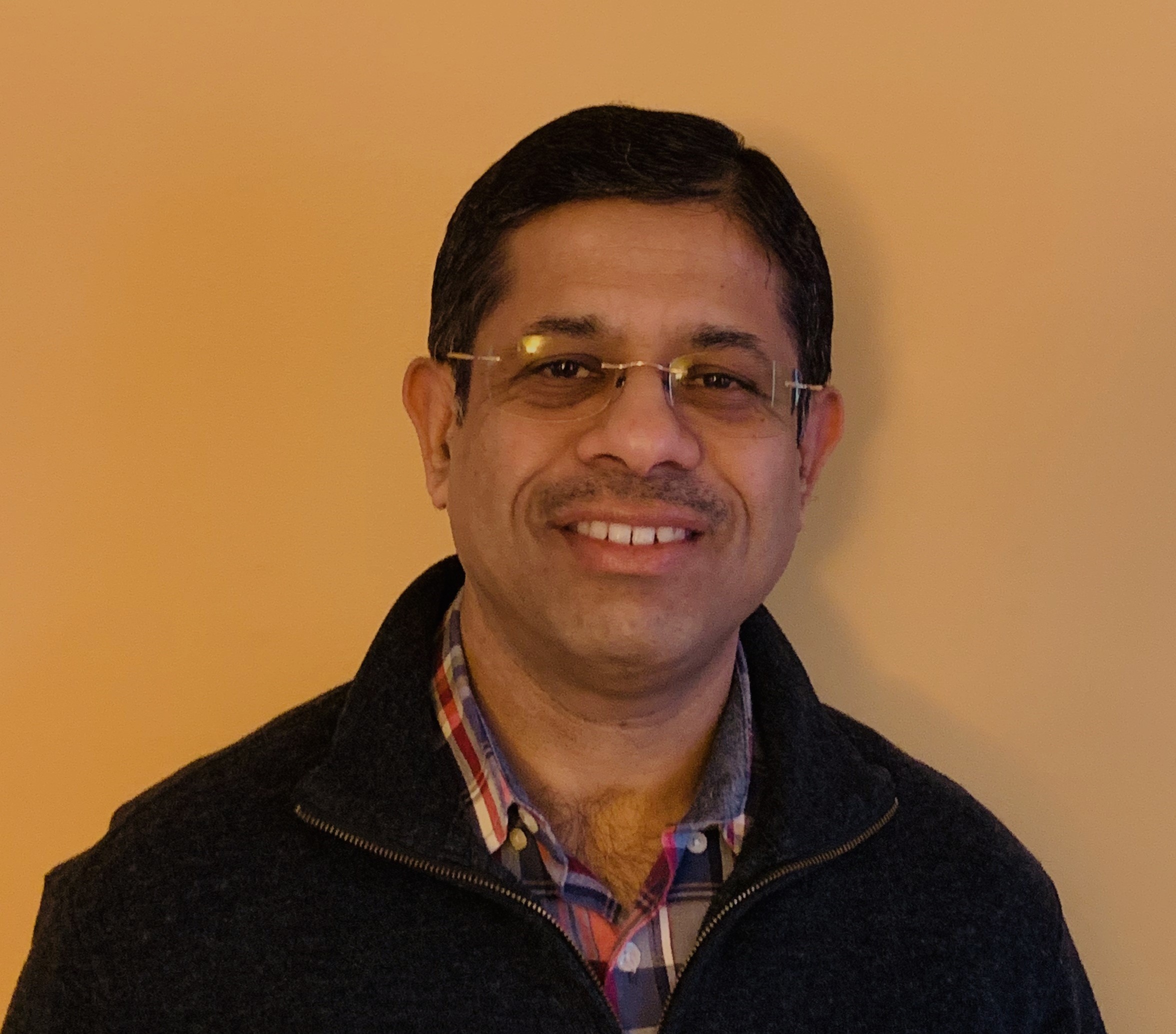 Shridhar Kulkarni
Shridhar Kulkarni, founder of ASTABEL, has over twenty five years of experience as a Technology leader, educator, College Counselor. Living true to the guiding principle of the organization, Shridhar has been guiding students and families toward the best possible educational options, which he hopes will take them a step closer to a better life.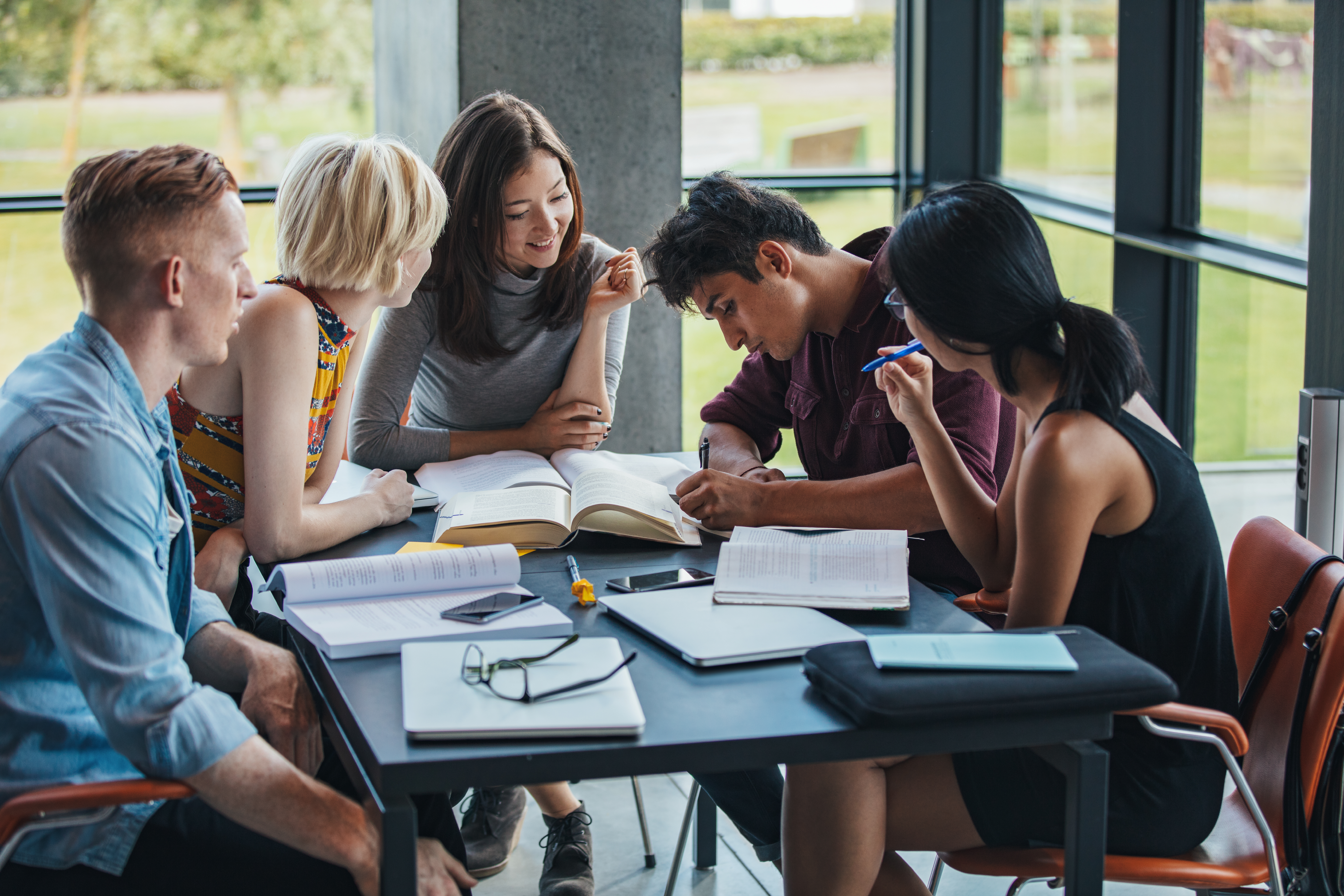 Education Consulting
Shridhar works collaboratively with students and parents to help them plan and organize their college planning work and provides tools to balance their academic demands with their college planning activities. Professional expertise, customized assistance, and a well-structured process with flexible schedule define Shridhar's exceptional service model. With a proven track record of helping students with their undergraduate, graduate, and MBA aspirations, Shridhar is ready to help students bring their best and get ready for the college of their dreams.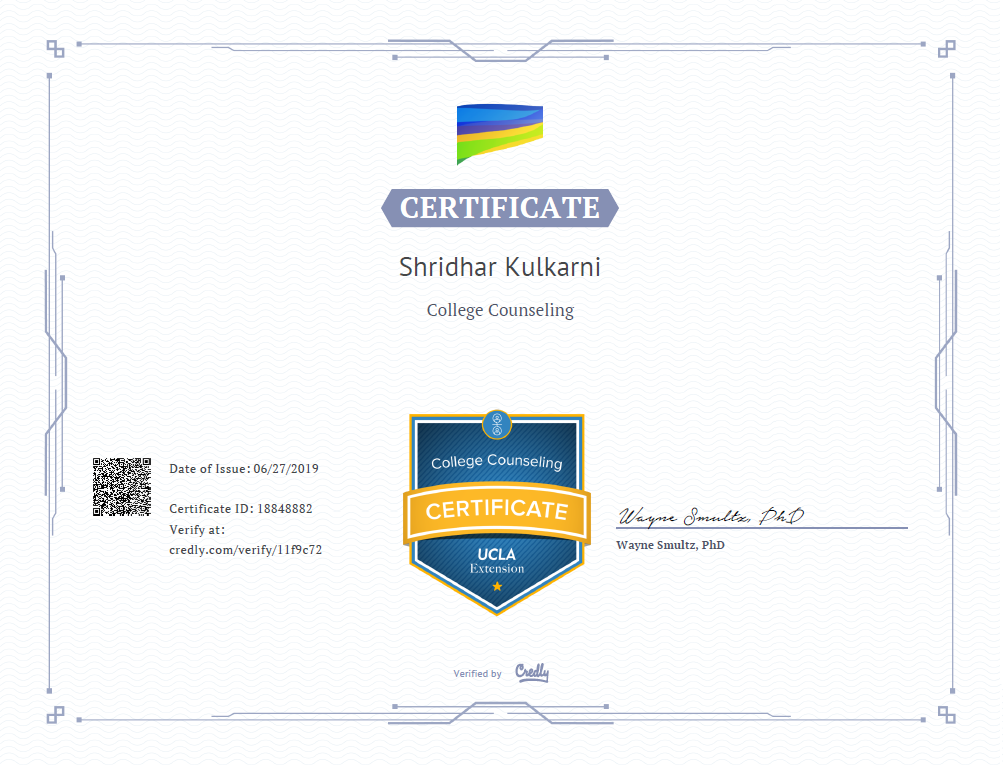 Qualifications
Shridhar's educational accomplishments include a Master's degree from MIT's Sloan School of Management, a Graduate Certificate in College Counseling from UCLA, and a Graduate Certificate in Arts Administration from Boston University. Shridhar is a part of the faculty at Boston University, UMass Lowell, and Embry-Riddle University, teaching courses for undergraduate, graduate, and MBA programs in the Computer Science and Management areas. He has attended the coveted Summer Institute on College Admissions at Harvard University and has developed a deep appreciation and knowledge about how the Ivy League and other very selective schools evaluate applicants. Shridhar is a member of Higher Education Consultants Association and Independent Educational Consultants Association.
Services
We understand and empathize with you as you start your exciting journey in finding the right college, which at times may be stressful. We partner with you to offer the much needed expertise and bring a sense of balance and control to the whole experience.
We engage with students with different service offerings depending on where they are in the college planning process.
ASTABEL, true to its name, is there for students every step of the way in finding the best fit school to pursue their education. We work with students from public schools, charter schools, private schools, and international schools. We assist students with all levels of academic abilities, with our services being customized for each student. We provide full service for an unlimited number of applications.
Following is the list of services that are included in our comprehensive package:
Student Login
Students who are availing our services can login to our web based tool that provides comprehensive application management process. The tool allows the students to communicate with their designated consultant through messages, securely upload their documents, update their standardized testing results, research colleges based on identified criteria, and manage the entire application process with visibility into college specific requirements, deadlines, and results.
Success Stories
We are committed to student success and our students and parents agree. Our students have been accepted into many of the top Schools. Here is a partial list:
07
Johns Hopkins University
08
Northeastern University
09
Rensselaer Polytechnic Institute
11
University of California, Berkeley
12
University of California, Los Angeles
13
University of Connecticut
14
University of Illinois at Urbana-Champaign
15
University of Massachusetts, Amherst
16
University of Massachusetts, Lowell
17
University of Michigan
18
Worcester Polytechnic Institute
Testimonials
Student from Franklin, MA
Shridhar Kulkarni's help was instrumental during my college application process, and I would highly recommend seeking his help if you have any questions about the confusing college process. In my case, I was the first person in my family to go to college in the United States, so I came into the process of applying without knowing exactly what I was getting into. However, Shridhar's help made applying to colleges a lot less stressful by giving a personalized experience that included several meetings focusing on selecting colleges, writing essays, things to include on an application and much more.
Parents from Nashua, NH
We are extremely pleased with our experience with Shridhar Kulkarni. He is very Knowledgeable about college application process, very organized, professional and supportive. He helped create a college list based on our son's strong academic achievements that helped him get into an Ivy League school. He reviewed every essay personally and discussed with our son to fine tune them to fit his achievements and storytelling. I think having that professional help made a big difference on his college applications.
Parent from Southborough, MA
Shridhar has helped our son throughout the college application process from planning which colleges to apply to all the way to submitting each application. Shridhar kept this process under control and smooth sailing as he met with our son frequently with action items for each meeting. We firmly believe that our son's college process would not have gone as smoothly if it wasn't for Shridhar's knowledge and experience.
Parent from Westborough, MA
Shridhar did a very thorough job of determining all the facts about our daughter's achievements and her goals and interests. He is very patient and a good listener. He initially gave good information about the schools for us to read and get familiar. After his initial evaluation he proposed schools to apply where she had a good chance of getting admission. He is very detail oriented and works well with students.
Parents from Ashland, MA
Shridhar really took the time to understand our son and tailor the guidance towards his needs. He was always prepared, familiar with our son's case, and ready with helpful advice and a path forward. With his research & preparedness, he was able to give us an accurate impression about each college we were interested in and a realistic perspective. We felt comfortable trusting him. He was always available to answer any questions we had, whether it was during the home sessions or online. Shridhar read over our son's essays thoroughly, giving great feedback and suggestions. With his insight into the admissions process, he was able to pinpoint specific places where our child could improve that the reviewers would likely notice. We highly recommend Shridhar's services to anyone who wants some guidance in the college application process.
Parent from Pune, India
My daughter is studying at an International School in India with IB curriculum. As an international student applying to US Universities from India, my daughter needed help and guidance for the US University applications process. Mr. Shridhar Kulkarni helped her with organising her university choices. His understanding and firsthand experience with the University application process including their shortlisting and selection criteria provided us with a lot of insights and helped us tune our approach individually for each university application. Moreover, with regards to the common app essay as well as university specific essay, she received a lot of personal help and input from Mr. Kulkarni, which greatly helped her write essays in a better way. He additionally took a lot of effort and time to talk to her about the university application process, how and when to apply... These insightful inputs and personalized counselling helped her a lot and we really appreciate it.
Memberships

Contact Us
Email Us
info@astabel.com